TAKE IT WITH YOU
Work anytime, anywhere. Yara fit on a USB key and can go with you everywhere.
USE ALL YOUR PC POWER
THE BEST OS FOR LOW RESOURCES MACHINES
See a lot of
screenshots
and
download
.
Con tecnología de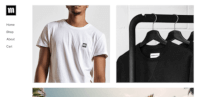 Crea tu propio sitio web único con plantillas personalizables.